Tips | March 11, 2017
Benefits of Custom Mesh Banners in Windy Outdoor Conditions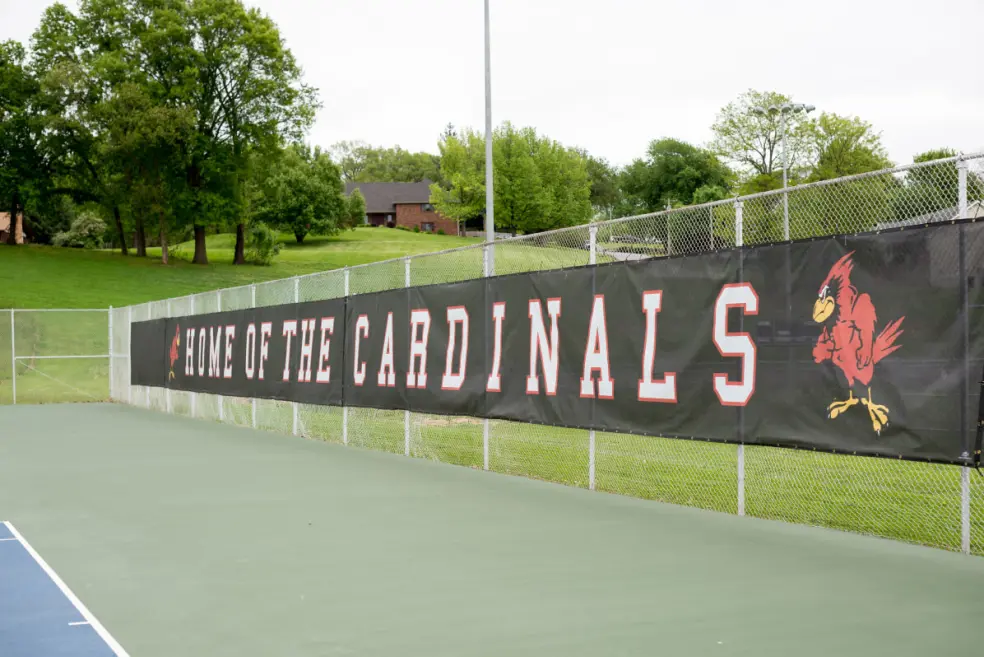 The Basics About Mesh Banners
A mesh banner is a banner that is printed on a mesh material. These are ideal for windy or outdoor locations. The images and graphics are printed on polyester material that allows wind to pass through but still provides a clear display of your message. They are usually used at sports events and construction sites.
Mesh Banner Material
The material for a mesh banner is typically 10 oz. PVC polyester with a 37% air-flow. It is possible to see through the material to some extent, but the printed images are still very visible. Nearly any design can be printed on mesh material.
Mesh Sizing
The maximum size of mesh banners without any seams can be up to 16 x 50 feet.
Finishing Options
Pole pockets
Reinforced hems
Reinforced corners
Hems and grommets
Features
Indoor
Outdoor
Permanent or Temporary
Ideal for windy locations
Attention grabbing
Custom sizes
Applications
Building wraps
Stadium fencing
Stage backdrops
Construction sites
Concerts, festivals, and events
Displays on speakers
Totally customizable
Tips
Instead of a vinyl banner marked with wind slits, a mesh banner us a great option for wind-resistant and consistent image presentation.
It is always recommended to have at least one-inch reinforced hems for any outdoor event. Grommets are also very useful for attaching cables or wires to a banner. Pole pockets can be used to create a free-standing banner.
Be aware that it may not always be necessary to use reinforced hems if you are setting up your mesh banner at an indoor event. Consider potential conditions to decide.
From birthday parties to construction sites, the expert design team at Mammoth Graphics is available to help. We are banner printing professionals!
If you require any type of mesh banner or mesh banner design assistance in Colorado, please contact Mammoth Graphics at 303-301-7498 for expert advice!