Wayfinding Graphics
Wayfinding graphics provide directions, guiding events guests or potential customers to their destination as effectively as possible. Draw customer attention through wayfinding graphics that also match your brand.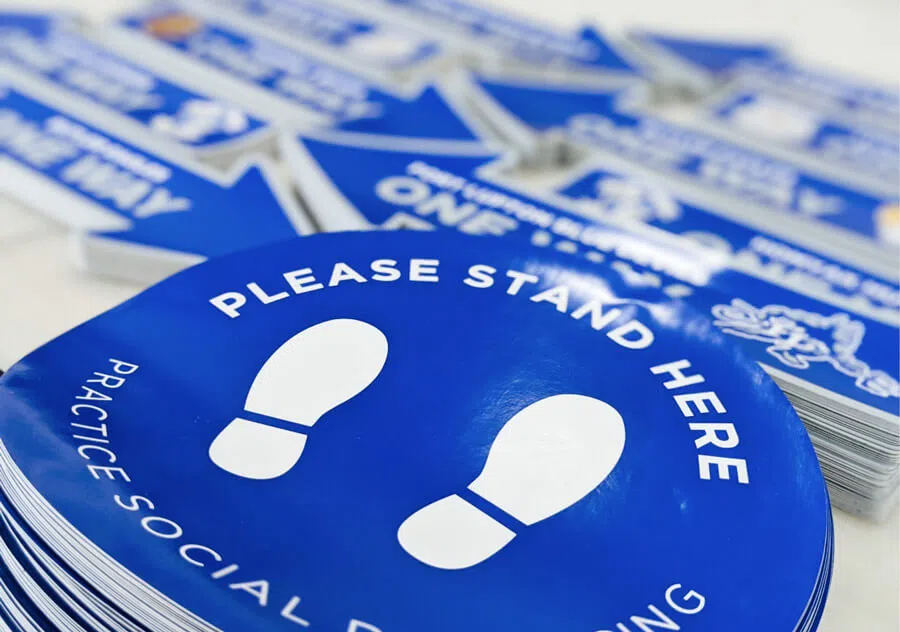 Types of Wayfinding Graphics
Wayfinding graphics from Mammoth Graphics are created with the highest-quality materials, printed to your specifications—and created to last.
Wayfinding Floor Decals
Printed on durable, removable, and scratch-resistant vinyl, custom wayfinding floor graphics help visitors navigate a space easily.
Wayfinding Wall Decals
Custom wayfinding wall decals provide an eye-catching signage option to help guests navigate an area.
Directional Signage
Add personality to create directional signage for events to assist guests and customers efficiently.
Restroom Signage
Locating a restroom in any facility is easy with our signage, offered in a myriad of shapes, sizes, and colors.
Street Signs
Create custom street signs made for roads, parking, or novelty use with your own text, graphics, color schemes, and more.
Building Directories
Ensure that your visitors have a positive experience navigating your building with ADA-compliant directories.
A-Frame Signs
Attract customers with durable A-Frame signs set up in front of entrances or along sidewalks or other high-traffic areas.
Elevator Wraps
Elevator wraps show off your message to crowds of people while they wait for their lift.
Wayfinding graphics are imperative for your business, as they help make your space easy to navigate with simple-to-read signage. Also known as directional signs, wayfinding signs should follow ADA compliance when they are pointing toward any facility or area that is accessible to the public. Wayfinding graphics should be printed in large text with high contrast and resolution, keeping text short and sweet for prime efficacy. Wayfinding certainly doesn't have to be boring, though—get creative with options like floor decals or elevator wraps!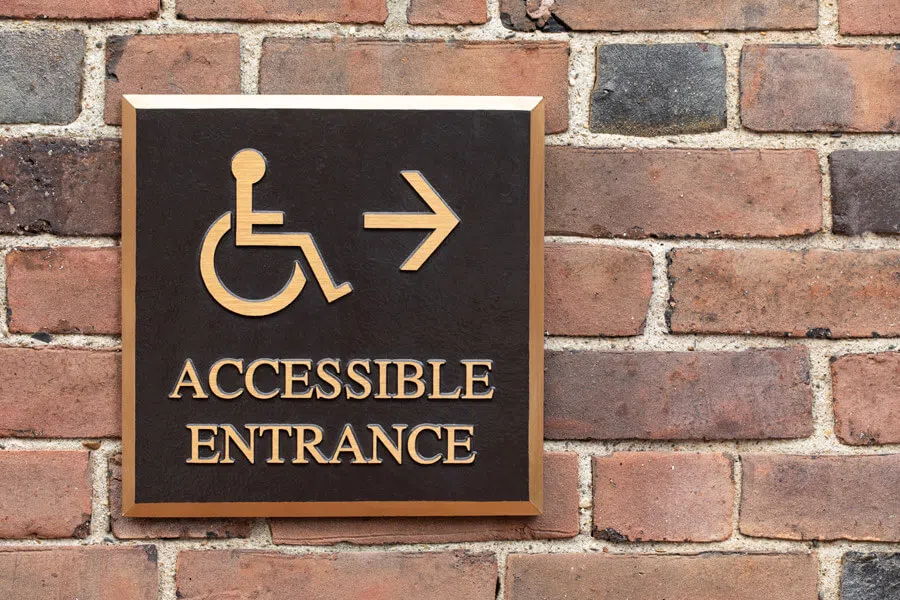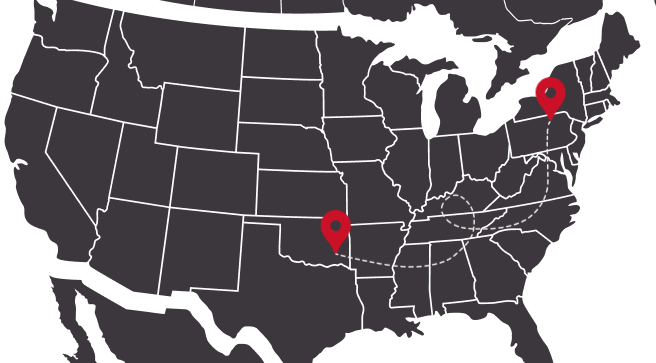 Nationwide shipping available
Need design help? We've got you covered.
Our design team can combine your brand and vision with their knowledge of best practices to design the perfect product.
Explore Design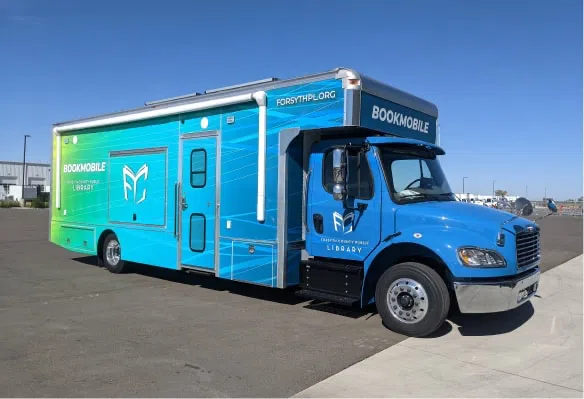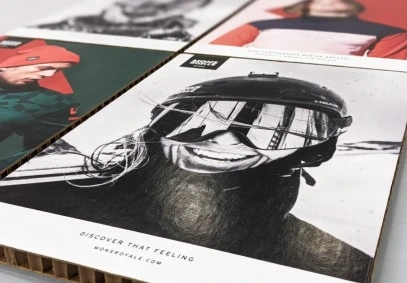 What Our Customers Ask
We are happy to help every step of the way!
Reach out for all other questions: info@mammothgraphics.com
Why are wayfinding graphics important?
Wayfinding graphics inform a visitor of their new surroundings to help familiarize themselves with the features, amenities, and functions of the space. High-quality and well-placed wayfinding signs will catch the attention of prospective customers, embedding your brand, products, or services into their minds while providing helpful information.
How can I get creative with wayfinding graphics?
Wayfinding can be a way to get creative beyond pointing customers and guests in the right direction. Be bold and colorful or include fun graphics that align with your brand on otherwise ordinary directional signage. Create fun elevator wraps or A-frame signs to catch the eye and stick out in the mind of potential customers. Use funny or entertaining text for wall or floor decals in grocery stores, restaurants, apartment buildings, offices, sports arenas, and more!
What type of wayfinding graphics do you offer?
We offer several types of wayfinding graphics, including:
Wayfinding floor decals
Wayfinding wall decals
Directional signage
Restroom signage
Street signs
Building directories
A-Frame signs
Elevator wraps
Read the latest about printing and beyond
Read More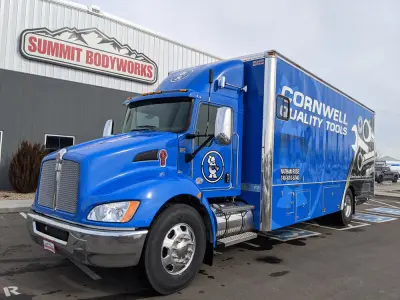 TIPS
Take a drive down the highway, and you'll see numerous business vehicles featuring professional grap...