Custom Stickers and Labels
Create custom stickers and labels that introduce, establish, and distinguish your brand's products in fun and stylish ways. Mammoth Graphics designs eye-catching stickers and labels you'll love that can decorate water bottles, clothing, envelopes, laptops–and even cars!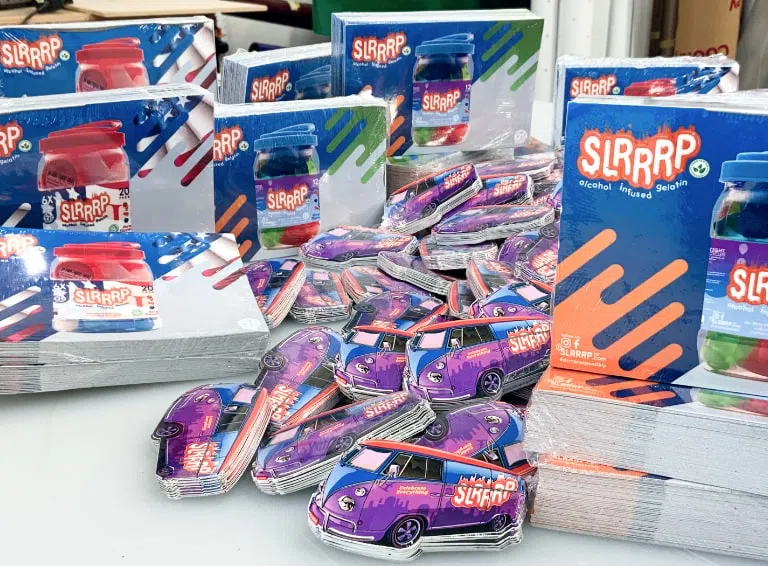 Types of Stickers and Labels
Stickers and labels from Mammoth Graphics are created with the highest-quality materials, printed to your specifications—and created to last.
Custom Packaging Materials
Market your products with fully customizable packaging materials and solutions that make sense for any business.
Promotional Stickers
Choose between any shapes and colors on your custom promotional stickers for a cost-effective advertising tool.
Business Stickers
Add your logo, social media info, and more to business stickers and your company will stand out in style.
Bumper Stickers
Bumper stickers promote your business while on the road with fun, flashy messaging with outdoor durability.
Die-cut Stickers
Cut with a laser and featuring durable materials with a crack-and-peel backing, these custom cut-out stickers make a lasting impression.
Vinyl Stickers
Custom vinyl stickers adhere to almost any surface and provide an edgy, cool way to stand out from competitors.
Foil Stickers
Ideal for bottles, labels, or wedding stationary, our metallic foil stickers add a premium look with a shimmery finishing touch.
Address Labels
Personalize wedding invitations or any special event, or add branding to professional correspondences with custom address labels.
Water Bottle Labels
Water bottle labels are the perfect, inexpensive way to personalize an event, promote your business, or leave a lasting impression among guests.
Shipping and Mailing Labels
Jazz up your packages with custom self-adhesive shipping and mailing labels displaying your business or brand.
Dealership Inventory Decals
Professionally merchandise your dealership's inventory with custom decals that increase your brand recognition in a cost-effective way.
Stickers are an affordable and versatile tool for your business–not to mention fun! Customers can decorate their belongings while promoting your brand with bold, bright colors or subdued, detailed visuals. Beyond advertising, stickers can provide clarity and important information in the form of address labels and packaging options. Make your designs and illustrations come to life and your brand stick with Mammoth Graphics.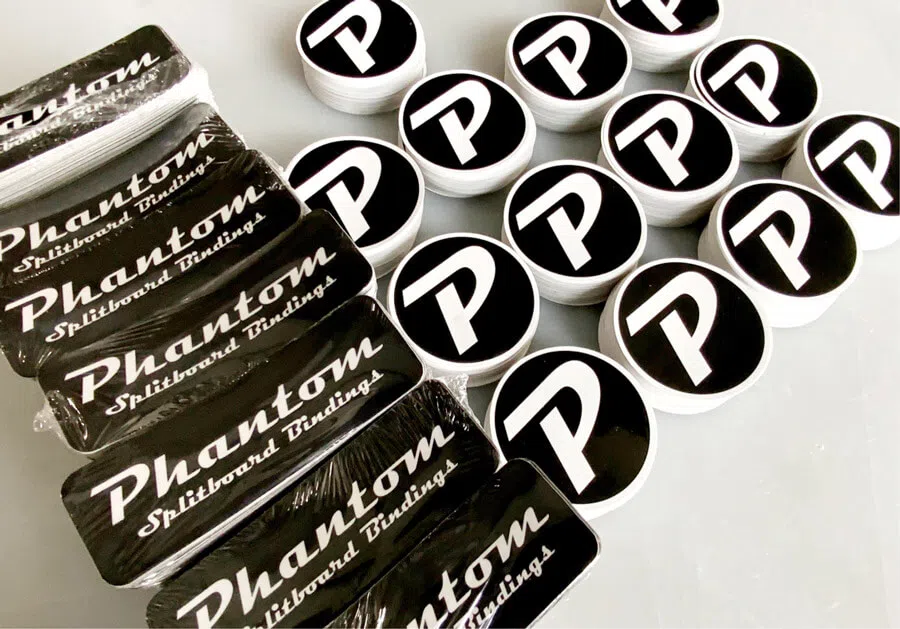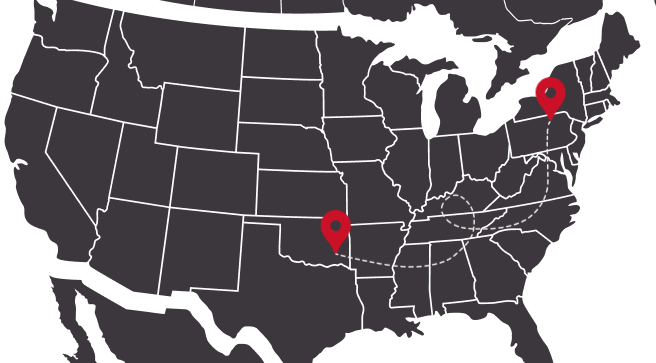 Nationwide shipping available
Our Recent Work
Need design help? We've got you covered.
Our design team can combine your brand and vision with their knowledge of best practices to design the perfect product.
Explore Design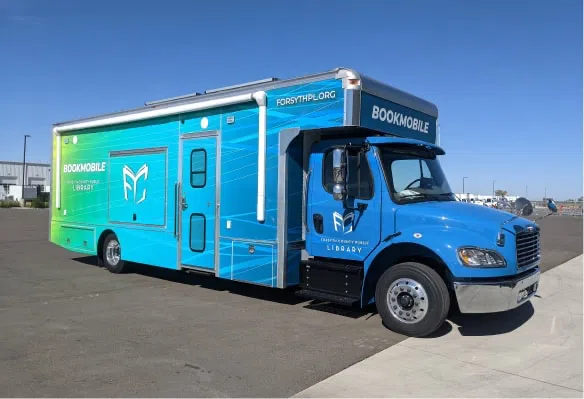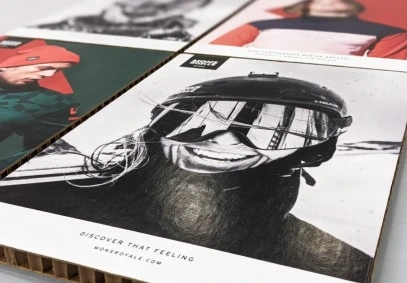 What Our Customers Ask
We are happy to help every step of the way!
Reach out for all other questions: info@mammothgraphics.com
What can my business use stickers for?
Businesses can use stickers for the promotion of key messages, important information, and events, while also adding a bit of fun and pizzazz to any bland marketing. Promote your logo or brand with custom water bottle labels, bumper stickers, foil stickers, and shipping labels.
How fast is turnaround time for stickers and labels?
Mammoth Graphics takes pride in a fast turnaround time when creating sticker and label products. Most orders can be placed and fulfilled within just a few days. Contact us today so our team can get started with your premium order right away!
How good is the quality of Mammoth Graphics stickers and labels?
We pride ourselves on the exceptional quality at Mammoth Graphics, and final concepts for your stickers and labels reflect you and your ideas, not ours. From the first meeting or phone call with one of our account managers, we take the extra time to learn more about your business, brand, and to research your industry and the latest trends which ensure you get the best visual representation. We will continue to refine the concept and design until it meets your vision and you're 100% satisfied. A sticker may be small, but our commitment to quality is not, and we'll go the extra mile to make sure your order comes out perfectly.
What types of stickers does Mammoth Graphics make?
Mammoth Graphics offers a range of sticker and label options, including:
Custom packaging materials
Promotional stickers
Bumper stickers
Die-cut stickers
Vinyl stickers
Business stickers
Foil stickers
Address labels
Water bottle labels
Shipping and mailing labels
Dealership inventory decals
Read the latest about printing and beyond
Read More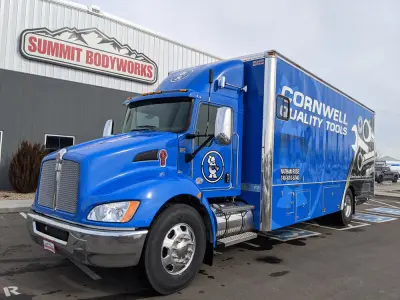 TIPS
Take a drive down the highway, and you'll see numerous business vehicles featuring professional grap...