Tips | January 21, 2017
Make Your Business Look Refined with Frosted Glass Decals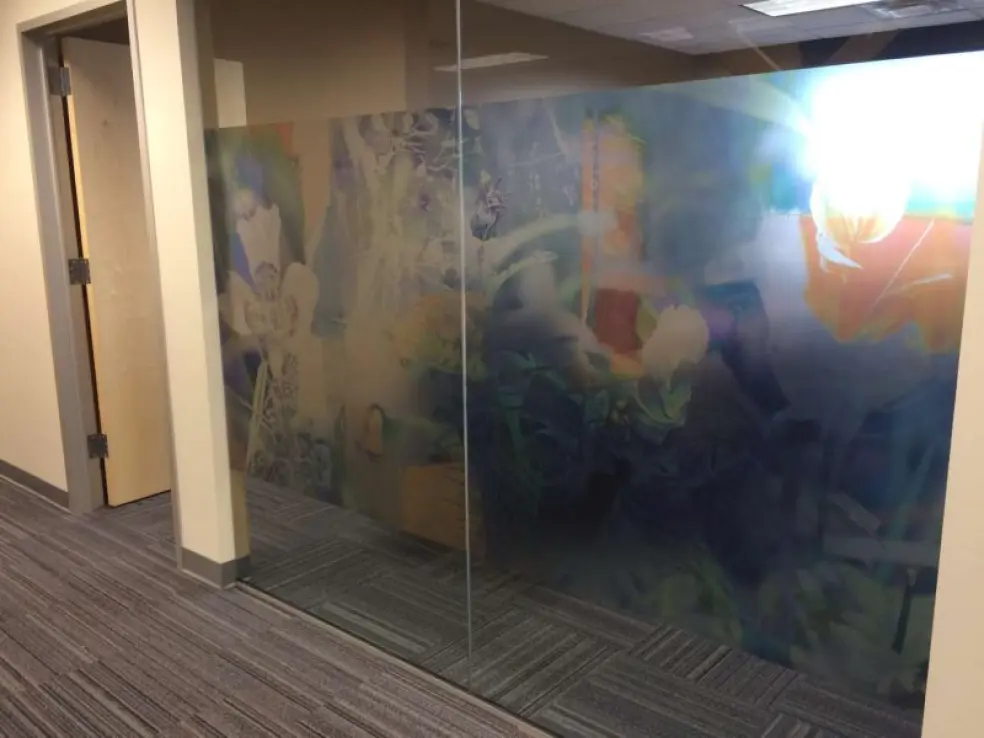 Details About Frosted Glass Decals
Frosted glass decals is an easy way to add style and beauty to an office or business. With a wide variety of custom designs available, it is easy to advertise your business, post relevant information, and make your workspace beautiful. Sometimes, large graphics and bold colors are not appropriate for every business. Frosted glass decals are a great alternative that can by used for a more modern appearance. It is a sophisticated look that can be used to appeal to upscale clientele. In addition, frosted glass decals help provide privacy, while still letting light through a window or glass wall.
Custom Designs For Your Windows
Custom designs are a great way to add a bit of flare to your office or business. They provide a similar appearance to sandblasted or etched glass but are significantly less expensive. With a custom design, you can display nearly any type of image or information that you want to convey. They are ideal for distinguishing your business in a creative way.
Frosted Glass Vinyl
Frosted glass vinyl does not require any printing. There is a standard set of simple text, logos, and designs that can be installed quickly and easily. This type of decal is simply cut out of a sheet of material and installed as desired. This is a good option if privacy is the main reason for installation. They are a simple, yet elegant, material for covering windows, glass doors, glass walls, and any other glass surface.
Mammoth Graphics is one of the top producers of high-quality frosted glass decals in Colorado. Our services include a wide variety of other vehicle and window decals. We are capable of creating the perfect design to help represent your company with durable and reliable graphics. Contact us today for amazing window graphics!