Tips | October 26, 2020
Show Your Boat Passion with a Custom Boat Wrap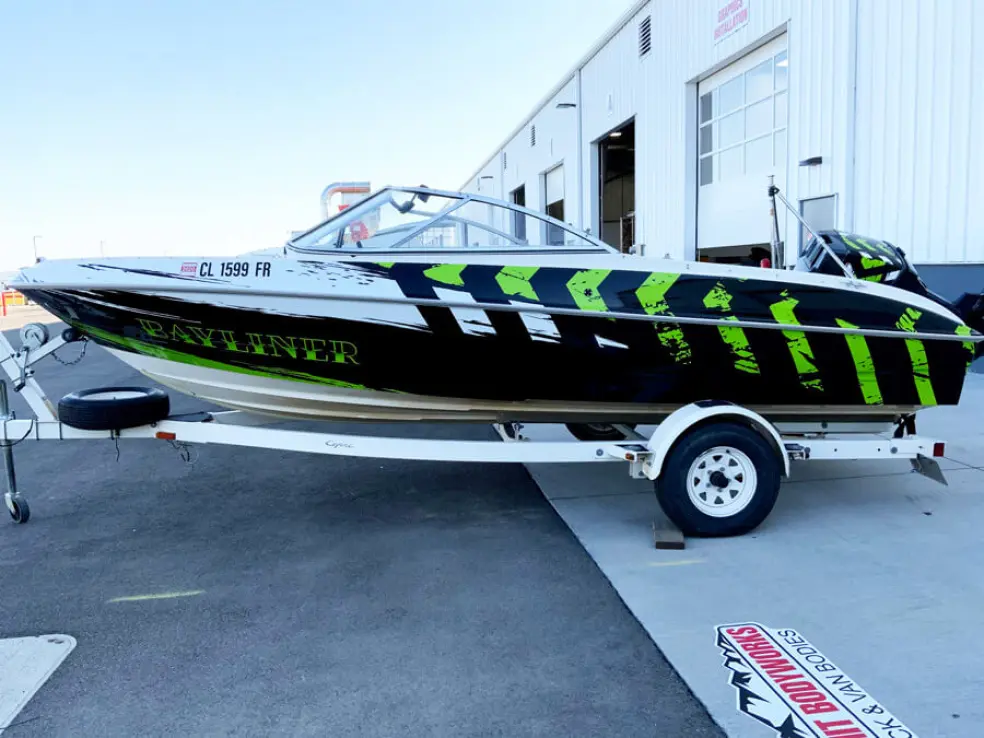 If you are a boat owner, you want your vessel to look amazing and unique. Even people that own more than one boat, or have a fleet of them, want their boats to look recognizable on the water. This is where vinyl decals come in. Most boats are painted in a single base color, or sometimes two.
After that, the easiest way to create unique designs and concepts on your boat is to get the best boat wraps. Not only will they enhance your boat's appeal but will also help protect the paint from the seawater and the salty, humid air.

Amazing Unique Designs for Your Boat
Regardless of the size or type of vehicle, our professional technicians can install unique, customs wraps with amazing results.
Vinyl graphic installation can uplift your boat's appearance, but you must get the boat wraps designed and installed by experienced professionals. These experts will work with you and understand what your specific requirements and preferences are.
They will provide their insights so that you get a broader view of what would work well for your boat. Materials used for boat wraps are not the same as ones used for cars, trucks, or window graphics. Look for a company with experience in designing and installing boat wraps.
These well trained and skilled professionals will not only recommend the best designs for your boat, but will make sure that the recommendations are unique. It's a sure-shot way of turning heads while you are on the water. You know exactly how passionate you are about your boat. With custom vinyl decals, you can show others this as well.
Customize your boat
Boat wraps require a high-quality base material, the latest print techniques, and detailed design. They are exposed to extreme outdoor conditions, and this is something we keep in mind when providing solutions to our clients.
These high-quality vinyl wraps will not affect the paint, and you can have them removed or replaced as often as you like, if and when you want to create a new customized look for your boat. This job requires a significant amount of skill and creativity, and that's what you get when you hire our services.
We also give you a free estimate for the job after discussions with you, and that gives you a clear understanding of costs before giving the go-ahead for the boat wraps installation. Not only do we handle all types of boat wrap design and installation projects, but also provide excellent banners installation solutions.